Women Abroad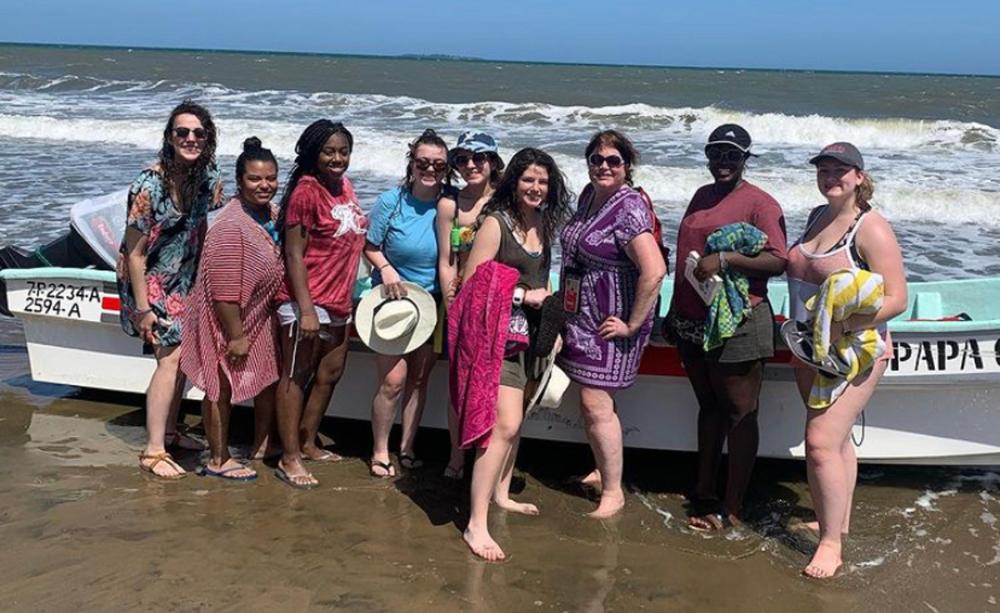 1. Differing Gender Roles
You know the reality: different people have different ideas about what it means to be a woman. Most American women think of gender as only one of a number of factors that define personal identity. In our society, gender is usually less important to a person's identity than things like educational level, socioeconomic standing, professional accomplishments, spiritual beliefs, and creativity. The principle of equality between the sexes is almost universally accepted, and U.S. women expect that just societies will ensure equal opportunity for women.
So it's important to recognize that some cultures rely on gender as a primary way to define identity, though how that manifests itself in attitudes and behavior varies widely. In some cultures, attitudes and behavior varies widely. In some cultures, attitudes toward women are similar to U.S. attitudes. But others deny the equality of men and women in one aspect or another. For Example, some traditional cultures enshrine motherhood while restricting women from participating in the wide range of activities they do in the U.S.
If you study in one of these more restrictive societies, you might be surprised at the extent your gender can shape the opportunities you have. In the most extreme cases, there might be certain places you simply can't go and things you simply can't do. Even U.S. women comfortable with traditional family roles can find it challenging to live and study in such a society, so be ready to learn, analyze, and adapt.
2. Unwanted Attention
Get set to learn first-hand how widely standards of behavior can vary from culture to culture. What might be considered acceptable or even friendly in one place might be socially inappropriate or even illegal in another. So be prepared to encounter behavior that might surprise you, and be sure not to judge people's actions from only an American point of view.
A good rule is to put your personal safety first. If you're unsure about what is culturally appropriate – or lack a sure command of the local language – you could easily act more passively than you normally would. Ask on-site program staff and local women what sorts of behavior provoke unwanted attention and observe how local women deflect that attention. Avoid the common problem of placing yourself in escalating romantic situations because you're concerned about offending the other person. It's honorable to be culturally appropriate, but it's better to risk upsetting another person than to risk physical or emotional harm.
3. The "easy" stereotype
You may not think of yourself as easy, but many other cultures have the impression that U.S. women are loose. It's important to realize that a number of non-sexual behaviors common in the U.S. may, abroad suggest that you're "available". In the U.S., when you look a man in the eye while he's talking, it shows you're listening. In certain places abroad, if you look a man in the eye while he's talking, it's a signal that you are interested in him. Commonly misinterpreted behavior includes looking directly at people, whether in bars or on the street, smiling openly at strangers, and visiting nightspots without being accompanied by a man.
The Dressing part
You can avoid some unwanted attention by dressing as local women do. The informal warm-weather dress you wear at home-tank tops and shorts, sundresses-may be culturally inappropriate and attract the sort of unwanted sexual attention you're working to discourage. That casual dress is much less common abroad; you'll find that women in many places dress formally in social situations that commonly allow casual dress in the U.S. In certain places, you'll see this cultural difference in the extreme: women dress extremely modestly by Western standards and are never addressed by strangers.
Safety First
Upon arrival each student will receive information from their on-site program director that will address the cultural norms for women. Please be advised to follow these "norms" as that will increase your safety while you are living in your host culture. We recognize that women are challenged with their identity and their gender roles as they engage in various cultures. Through this experience we stress that your safety is of utmost importance and that if you are ever feeling uncomfortable to remove yourself from the situation. Another recommendation is to travel with a buddy when going on long trips and to learn the native language of the country that you are visiting, even if you are just stopping over for the night.
Adapted from Women: What you Need to Know Abroad, by CIEE